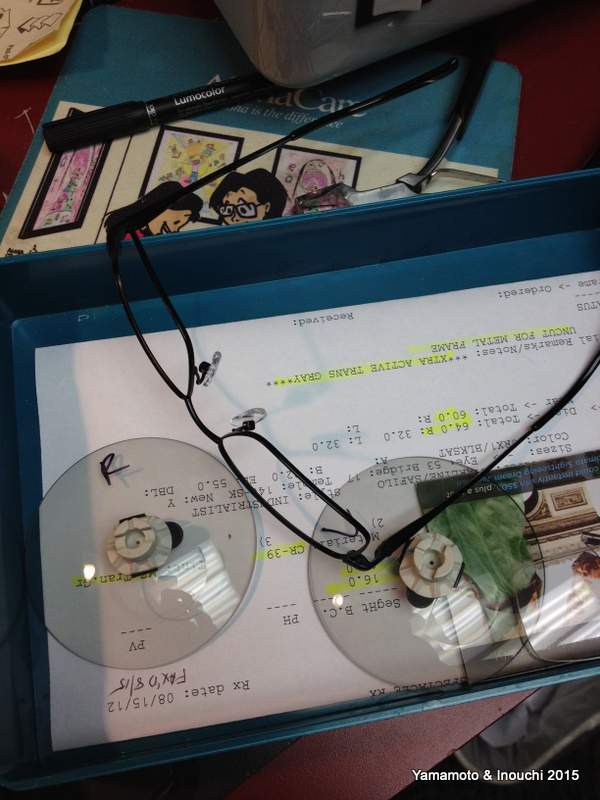 Start with a couple of lens blanks and a frame. Making a lens blank with the correct prescription can take 2-14 days depending on the materials used, special coating and power of the prescription. If the prescription of the lens blank is incorrect or there is a tiny, tiny, scratch…. WE START ALL OVER.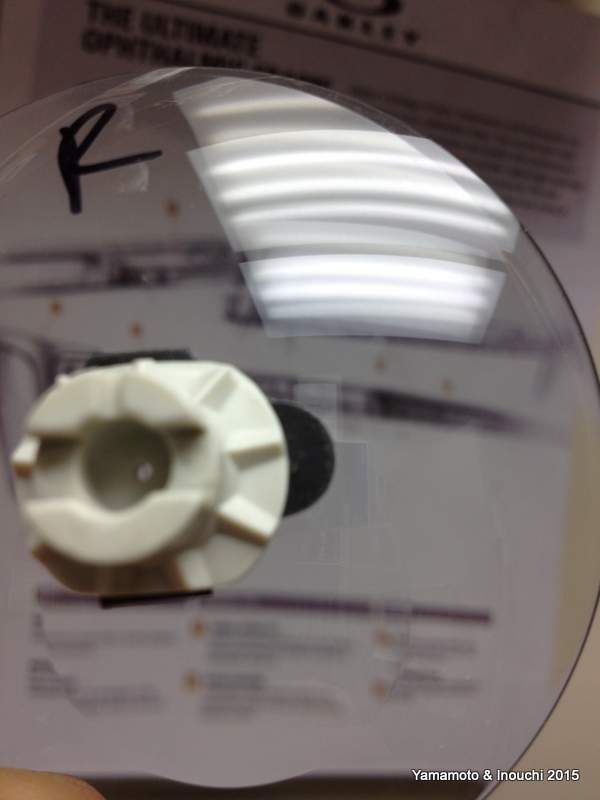 Make sure the right lens goes in the the correct side of the frame. Reversing the lenses is a BIG, BIG, no-no. Block the lens correctly, or…. WE START ALL OVER.
Trace the frame to get a pattern of the lens shape. If we get a bad trace the lens shape will not fit into the frame. Bad frame = Bad trace = WE START ALL OVER.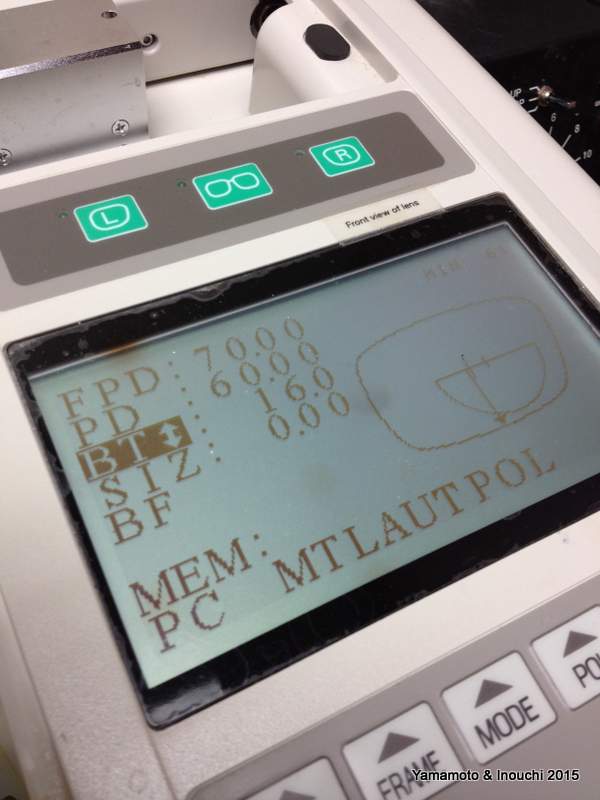 Once the frame is traced, plug in all the correct settings to match the prescription. The distance between the two eyes and the height of the lens placement , how much curve is on the lens will dictate the placement of the lens bevel. All settings must be made correctly at this stage; any error in the calculations… WE START ALL OVER from the beginning.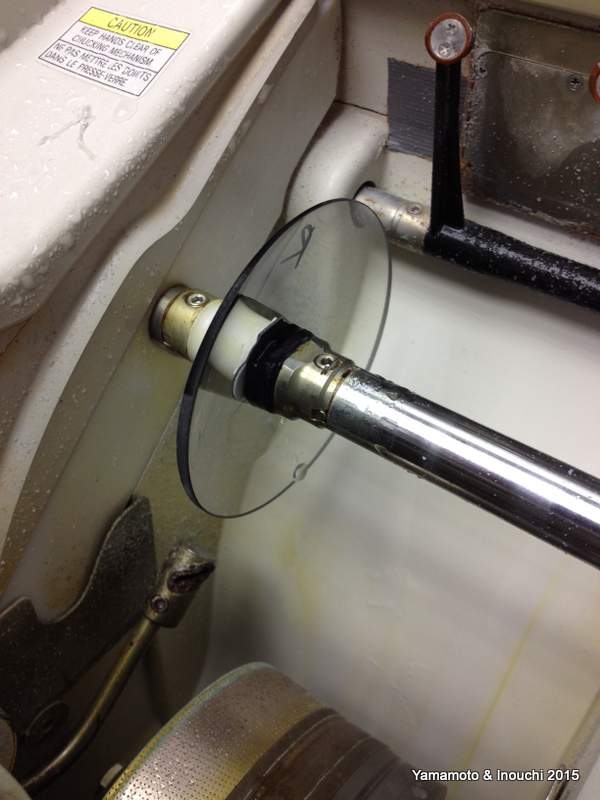 Now we chuck the lens and cross our fingers for a good cut. What can happen? Mechanical failure, cracked/shattered lens, lens can slip while cutting, the lens is cut too small … any error here… WE START ALL OVER.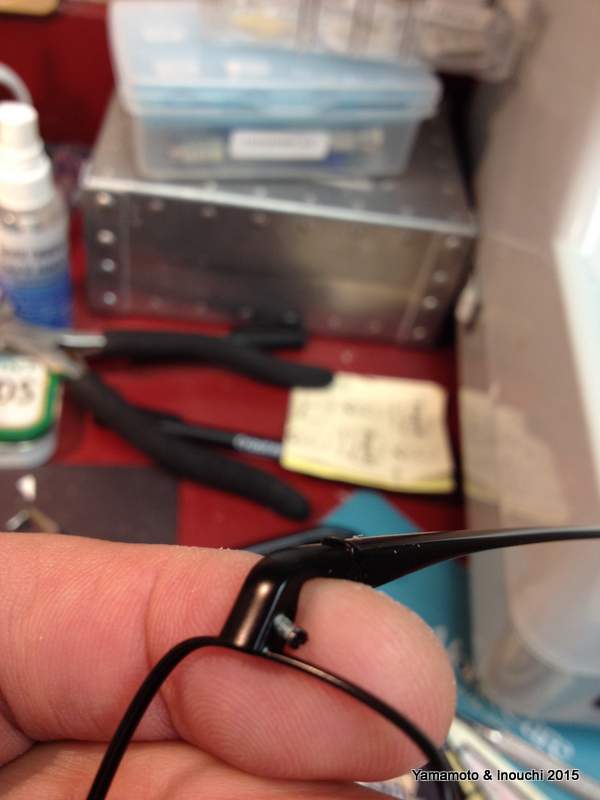 Start to disassemble the frame so we can insert the finished lens. Don't lose those little screws. I have spent too much time crawling on the floor looking for a tiny screw. For some unknown reason screws have the capability of jumping many feet.  Imperfections in the frame need to be corrected here… sometimes its easy to take a frame apart but, very hard to reassemble.
Aww shucks… came out a little big. Seems to be a little too big to fit in the frame. We must reinsert the lens into the edger and re-size the lens a little smaller in 0.5mm steps. If we get too aggressive and size the lens too small… Guess what? WE START ALL OVER from the beginning.. Yippee… after a little bit of resizing the lens fits perfect.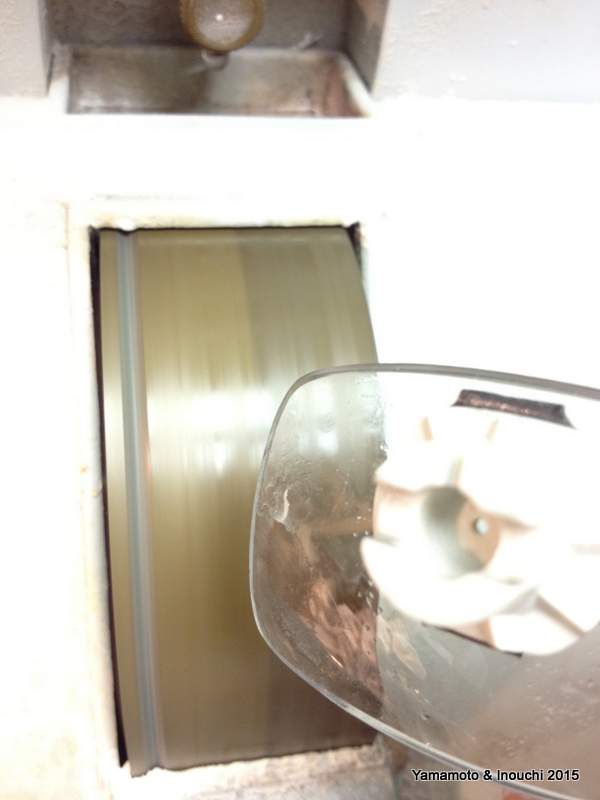 The lens needs to be touched up by hand to have that perfect fit and finish. Almost done… can't screw up here. Otherwise, WE START ALL OVER..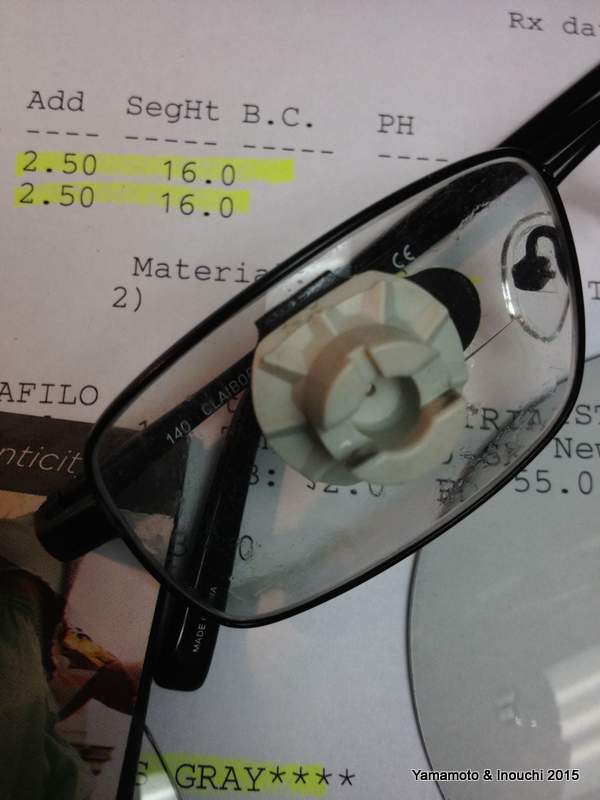 Wrestle with the frame and reinsert the tiny screw. OH YEAH! Don't scratch that lens with the screw driver. Scratch the lens then we get to … START ALL OVER.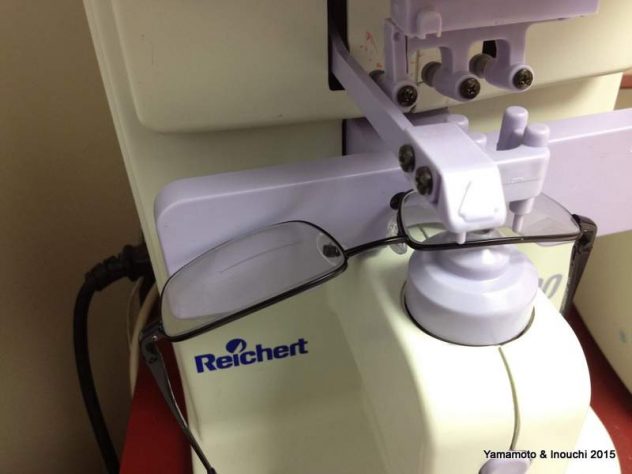 Check to be sure the prescription is correct and all landmarks are perfect. If the power is incorrect or the lens rotated while it was cut…. we can't accept the lens and …WE START ALL OVER.
Hopefully, everything goes smooth (Murphy's Law) and you are ALL PAU.