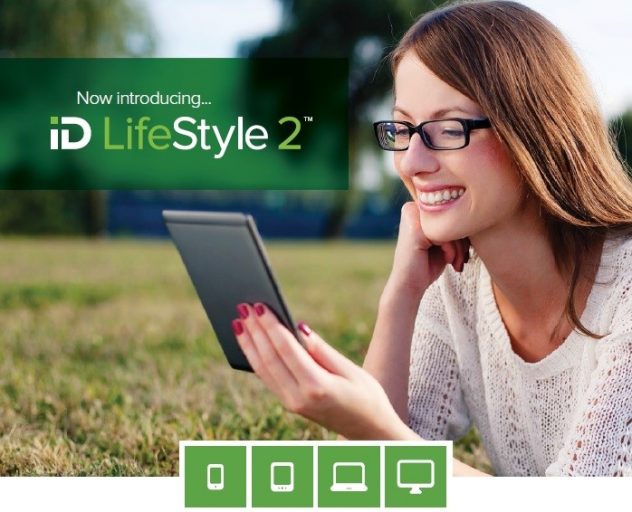 We offer premium Hoya progressive lenses, lens coatings and lens materials . When you purchase your new eyeglasses from our office, you can expect to receive the highest quality lenses that are available today. We set high standards for our laboratories and strive to provide you with the best quality and service around.

Today there are a wide assortment of lens options. From anti-reflective coatings and Transitions lenses to sports goggles and Hoya progressive lenses. Our staff is trained to assist you in making these important decisions a little easier.
Our Anti Reflective Lens Warranty
All of our anti-reflective lenses come with a two-year warranty on any manufacturer's defects.
Most people can wear their progressive lenses comfortably, there are a number of others who become dizzy and motion sick when they walk around with their eyeglasses. If this sounds like you, ask us about the newest progressive lens that dramatically improves your quality of vision like no other lens has ever done.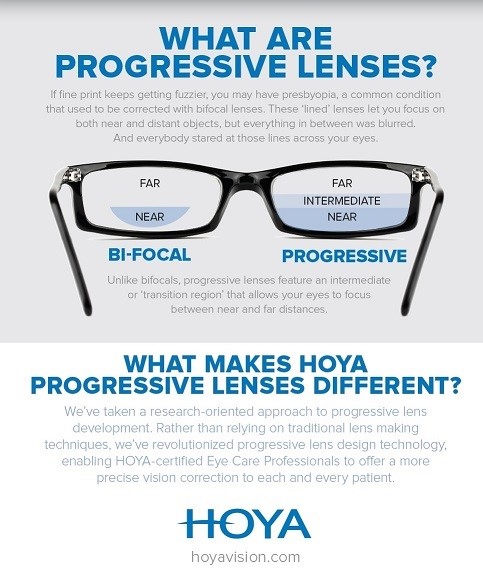 Tips for Caring for Your Eyeglasses
Wash your eyeglasses daily with mild soap and water to remove dirt and old deposits
Always dry lenses with a clean soft cloth
Never use abrasive household cleaners that contain ammonia or bleach
Never attempt to clean a dry lens with tissues or other harsh cloths
Use a professional cleaning cloth or pre-moistened lens cloth to remove smudges or fingerprints during the day