Many consumers know they should eat five servings of fruits and vegetables each day but what they may not know is what you eat can affect your eye health and vision as you age. Six nutrients ― antioxidants lutein and zeaxanthin, essential fatty acids, vitamins C and E and the mineral zinc ― have been identified as helping to protect eye sight and promote visual health.
Since the body doesn't make these nutrients naturally, it's important that they are incorporated into your daily diet and, in some cases, supplemented with vitamins. Yet, according to the American Optometric Association's (AOA) 2014 American Eye-Q® survey, 73 percent of Americans do not incorporate any specific foods or supplements into their diet to help improve eye health or vision.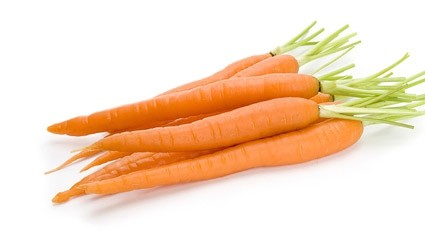 Also, contrary to popular belief, carrots are not at the top of the list for foods that are among the best for the eyes. To increase your intake of essential eye-healthy nutrients, the AOA recommends adding the following to your diet:
Foods rich in lutein and zeathanthin including green, leafy veggies, such as spinach, broccoli and kale and bright yellow/red foods like tomatoes, peppers, egg yolks and mangos;
Omega-3 fatty acids such as salmon, tuna or mackerel;
Grapefruit, Brussels sprouts, strawberries, papaya, oranges and green peppers, which are the top sources for vitamin C;
Sunflower seeds, wheat germ oil, almonds, pecans and vegetable oils for Vitamin E; and
Turkey, oysters, crab, eggs, peanuts and whole grains for zinc.
To learn more about these important nutrients, visit www.aoa.org/patients-and-public/caring-for-your-vision/diet-and-nutrition.
The ninth annual American Eye-Q® survey was created and commissioned in conjunction with Penn, Schoen & Berland Associates (PSB). From March 20-25, 2014, PSB conducted 1,000 online interviews among Americans 18 years and older who embodied a nationally representative sample of the U.S. general population. (Margin of error is plus or minus 3.10 percentage points at a 95% confidence level)